FERM 2010 Shuttle Bus Schedule
1. Hotels to the conference site
Please make sure to be at the lobby on time and look for our receptionists with FERM 2010 sign. The bus will depart as the scheduled indicated below without further delay.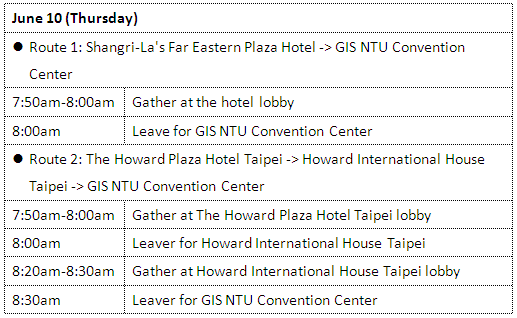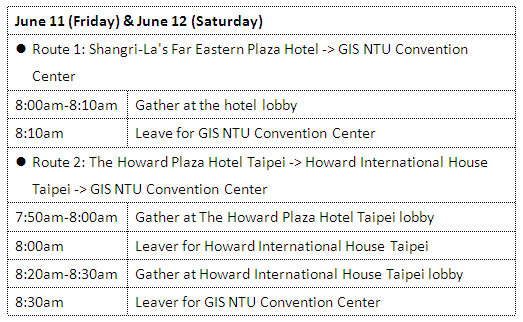 2. Conference banquet to the hotels
Please make sure to arrive at the meeting point on time. The buses will depart as scheduled without further delay.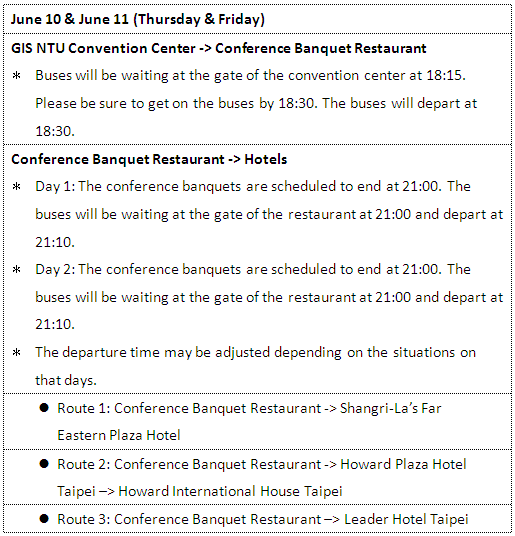 Shall you have any question or in case of emergency, please kindly contact Ms. Yi-chin Lee at 0921.411.319.